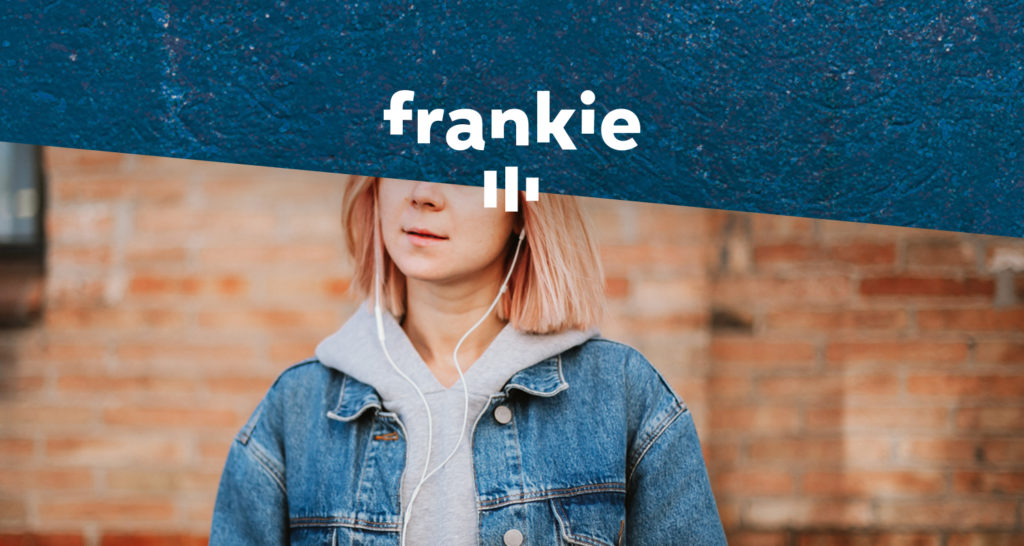 Er is sinds een aantal weken een puberpodcast serie te beluisteren. Bijzondere audio-inkijkjes in levens van Nederlandse pubers. Waar pubers nog weleens getypeerd worden als self-centred, delen ze bij FRANKIE hun levenservaring. 'Sharing is caring' is dus geen lege huls, het is een oprecht gegeven voor pubers. Vanuit die gedachte is FRANKIE ontstaan. In het Engels betekent frank; open, 'honest & strongly showing true feelings and opinions to others'.
'FRANKIE is een plek waar jongeren vertellen over wat ze meemaken. Open, eerlijk en echt.'
De serie is geïnspireerd op tientallen gesprekken met jongeren zelf. Saskia Fris, researcher van jeugddocumentaires bij de EO, ontdekte een gemene deler in de vele voorbereidende gesprekken: 'Jongeren halen voldoening uit het delen van hun verhaal. Bovendien waren er veel jongeren die wel hun verhaal wilden delen, maar dat niet durfden met een camera erbij. Zo is het idee voor een podcast geboren.'
Vragen voor ouders, tienerwerkers en docenten:
Neem als ouder, jongerenwerker of docent eens de tijd om de trailer of een aflevering te beluisteren.
Helpt de serie om je beter te kunnen inleven in de leefwereld en ontwikkeling van een puber?
De podcast van de EO is te beluisteren via alle podcasts platforms:
Spotify (alle devices)
https://spoti.fi/2CLuwbn
Itunes (Apple)
https://apple.co/2CLuDDP
Google (Android)
http://bit.ly/2R2kqf4
Website: NPO Zapp (desktop)
http://bit.ly/FRANKIEPODCAST