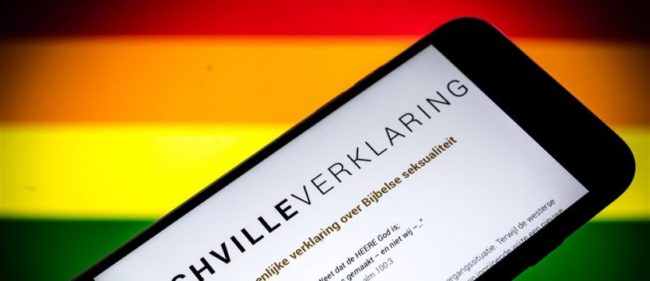 De opstellers van de Nederlandse Nashville-verklaring komen later dit jaar met een jongerenvariant van de veel bediscussieerde tekst. Die aangepaste tekst – 'niet langer dan een A4'tje' – is bedoeld voor gebruik in het onderwijs en in kerken.
'Ik sprak een collega-predikant die vertelde dat hij de Nashville-verklaring gebruikt bij catechisatie. Er is eindelijk een tekst die me daar bij helpt, zei hij. En ook op reformatorische scholen is de verklaring veelbesproken. Door met een op jongeren gerichte variant van de tekst te komen, sluiten we daarbij aan.' (dominee Maarten Klaassen)
Vragen voor docenten, jongerenwerkers en ouders:
Een Nashville-verklaring voor jongeren, goed idee?
Welke andere (christelijke) bronnen/ leermiddelen kun je gebruiken om als kerken of christelijke scholen dit thema bespreekbaar te maken in de klas of de jeugdgroep?