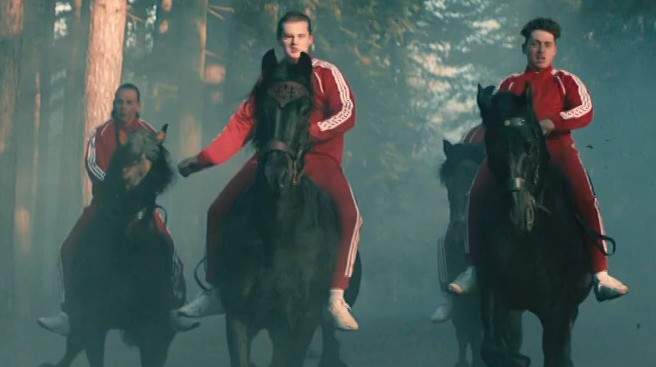 Calvin Harris en Rag 'n Bone Man staan in de hitlijsten met een aanstekelijk nummer. De single 'Giant' lijkt te gaan over een jongen die zijn moeder wil helpen. Hij zingt 'Now I'm strong enough for both of us.' De jongen nodigt zijn moeder uit om te leunen op hem, omdat hij op haar steun mocht rekenen in de dagen van zijn kind-zijn.
'I wrote this song four years ago reflecting about my childhood and how parents aren't always as strong as they seem. 'I am a giant,' is me telling my parents, 'It's my time to look after you. ' (Rag 'n Bone Man)
Vragen om met jongeren te bespreken:
Heb jij wel eens momenten gehad dat jij je ouders moest ondersteunen omdat jij de sterkere partij was?
Uit welke bronnen put jij kracht?  
Bedank iemand uit je omgeving die jou op zijn of haar schouders heeft laten staan!