Kunstenaar Filipe Vilas-Boas kwam in de afgelopen periode met een bijzonder project; iDoll. Hij legt in zijn kunstproject iDoll verbindingen tussen social media, religie en identiteitsontwikkeling bij jongeren.
'iDoll is an interactive projection that explores our cult of icons and interactivity as a way to build our identity. It takes a form of an immersive installation using an antique and damaged Madonna sculpture augmented with the ultimate face recognition technology. A kind of update or hack to fix it, if we can say so.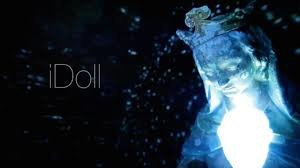 As the object of our daily worship, the Internet has become our new Bible; new tablets have replaced the old. We live in an overconnected world where technology is sanctified, where personal growth happens horizontally more than vertically. We elevate ourselves and seek validation through our peers instead of our predecessors. Thanks to digital photography, selfies have become our modern daily icons. In this algorithmic and interactive self-worship, we build and shape our identities through the pictures we share.'
Vragen om met jongeren te bespreken:
Welke rol spelen selfies in jouw leven? Ben je bewust bezig met de foto's, filmpjes en berichten die je plaatst via social media?
Op welke manier ziet de kunstenaar selfies als moderne iconen? Wat vind jij van zijn vergelijking?