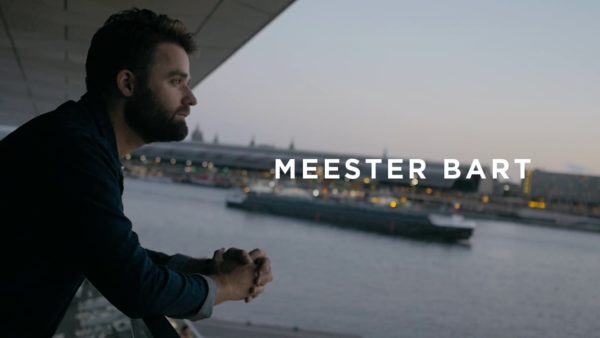 Bart Ongering beter bekend als Meester Bart had vorige week een gesprek met het platform 'a course in dying' over het belang van praten over de dood met scholieren. Bart verloor zijn moeder toen hij veertien jaar oud was. Er werd thuis niet gepraat over het sterven van moeder en Bart probeerde de dood van zijn moeder te verzwijgen tegenover nieuwe vrienden die bij hem thuis kwamen. Het hele interview is te lezen via deze link, we geven hieronder een paar fragmenten uit het gesprek weer:
Meester Bart: 'Death is something that seems surreal at times. It is a luxury to not have to deal with it. Until it hits you, and then you have no other choice. When it happened to me I initially ran away from the confrontation. But it always catches up with you. It cost me years, but after twelve years I was finally ready to be confronted with it. Death requires acceptance. And knowing how to deal with grief. But this is something that is not written down as a guideline anywhere. It is something so personal and everyone has their own way of dealing with it.'
'Based on my own experiences I can easily see how children are often inclined to be closed off and not want to discuss the matter. And I respect that. But I do try to see through this and approach them when they are ready. I always let them know they can come to me and that I know it is very difficult. And I tell them my own story. Talking especially helps when the person is ready for it, and as a teacher you can never force this. But you can let them know you are there for them.'
Wat kunnen scholen doen om jongeren te helpen: 'I know some schools have a protocol for situations where a student is confronted with death, and other schools don't. I am surprised there are schools who do not cover this at all, because sadly, the death of a parent or even of a student is something that does happen. I also think teachers should be taught how to deal with these type of matters, so that they know how to act and help their students. It can be such a heavy burden for a child to walk around with this. It is essential for the teachers to create an environment where there is space to discuss this.'
'I don't think age is tied to losing a loved one. It can happen to anyone, at any time. Children are people too, and they can experience loss at a young age. When a four or five year old loses their father, it is crucial to speak about this with them as soon as possible. I can not imagine a child ever being too young to involve in this. Children should not be underestimated, but taken serious at all times.'
Vragen om als docenten of jongerenwerkers te bespreken:
Welke stappen zijn er opgesteld binnen de school of het jongerencentrum om scholieren en klasgenoten te helpen in het verwerken van hun verdriet? Hebben we voldoende oog voor jongeren met verliezen?

Hoe kun je jongeren helpen die door een periode van rouw heengaan?
Herken je wat Bart zegt? Vul aan.