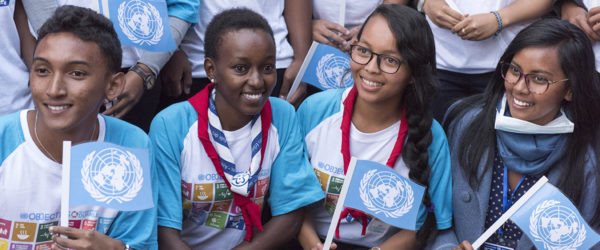 De Verenigde Naties hebben 12 augustus uitgeroepen tot 'International Youth Day'. Dit jaar is het thema 'Youth building peace'. Jongeren vormen een belangrijke schakel in het voorkomen van conflicten en het bouwen aan gelijkwaardigheid, sociale gerechtigheid en langdurige vrede aldus de organisatie.
'Since the adoption of Security Council Resolution S/RES/2250 (2015) in 2015, there is growing recognition that as agents of change, young people's inclusion in the peace and security agenda and in society more broadly, is key to building and sustaining peace. Another Security Council Resolution S/RES/2282 (2016) reaffirms the important role youth can play in deterring and resolving conflicts, and are key constituents in ensuring the success of both peacekeeping and peacebuilding efforts.'
Vragen om als volwassenen te bespreken:
Welke jonge 'vredestichters' bewonder jij?
Zet vandaag eens een jongere in het zonnetje, wees creatief en bedenk een leuk manier om je waardering voor een jonge wereldverbeteraar te laten merken.